We are an Affiliate!
We hope you love the products we recommend! As an Amazon Associate and affiliate of other programs we earn from qualifying purchases, and we may collect a share of sales or other compensation from the links on this page. Thank you if you use our links, we really appreciate it!
Updated 7 January 2020
The Canon EOS 1DX Mark III has been announced with confirmed specs. Listed here are some selected specs from a comprehensive update to the 1D line that may help you decide if you should you buy the Canon 1DX Mark III:
New 20.1 Megapixel Full-frame CMOS Sensor combined with newly designed High Detail Low-Pass Filter
New DIGIC X Image Processor with an ISO range of 100-102400; Expandable to 50-819200
New 191-point optical viewfinder AF system capable of tracking the subject's head, and face using Deep Learning Technology
New Smart Controller built into the AF-On button for fast control of the AF Point selection
Dual Pixel CMOS AF for fast and accurate auto-focus in Live View covering 90% x100% of the image area at an EV of -6 ~ 18
The lightning-fast camera features the ability to shoot up to 16 frames-per-second in optical viewfinder shooting and up to 20 fps while in Live View shooting with mechanical or silent shutter
Maximum buffer in continuous shooting (RAW+JPEG) of 1000 images or more with dual CFExpress card slots
12-bit 5.5K RAW video internal recording and oversampling 4K 60p video recording using the full width of the sensor in Canon Log with 10-bit 4:2:2
Back to the Article…
As a Canon EOS 1DX Mark II owner I am eagerly awaiting the Canon EOS 1DX Mark III to review. I too am asking myself: Should you buy the Canon EOS 1DX Mark III has been announced with confirmed specs, will it be enough to tempt me or current Canon 1DX Mark II owners to upgrade?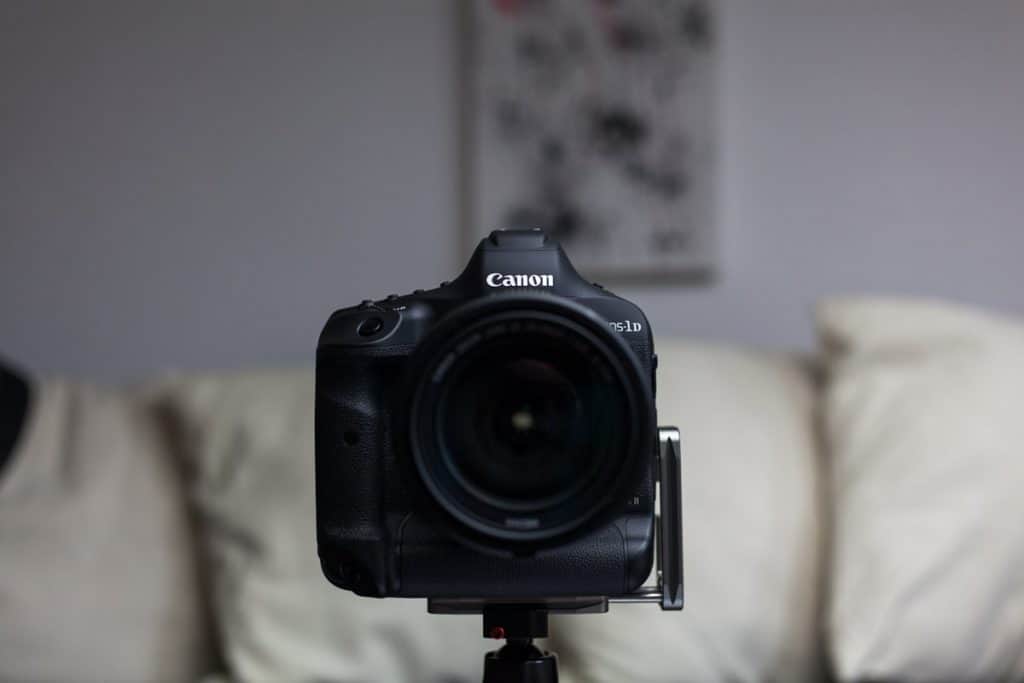 Check out my Canon 1DX Mark III rumours blog article for the latest news and announcements.
What about the Canon 1DX Mark II?
Canon's current flagship DSLR is the Canon 1DX Mark II. It is an incredible beast of a camera and is more than capable of meeting my requirements on the job. It is still a huge factor in deciding should you buy the Canon 1DX Mark III or not.
But there are a few specs I wish Canon could have included; tech that was possible to include at the time of production, but was intentionally omitted.
Amongst the specs Canon decided to leave out include:
C-Log
Better Codec for smaller file sizes
Internal WIFI
Uncropped 4K HDMI output (4:2:2 10 bit)
Focus Peaking
2 CFast slots
All those specs are technology that was available at the time of development; specs that would be available on rival camera brands.
Most likely the main reason Canon omitted them was to not cannibalize its Cinema range cameras. Or maybe to leave an element of built in obsolescence.
Either way Canon intentionally reduced the capabilities of this camera from what it could achieve with the tech of that time.
Imagine if all those specs and more were available on the Canon 1DX Mark II now, it would still be better than most cameras being released this year. But then it would be much more difficult to justify upgrading. And this isn't a good business model for Canon, of course they want us to continue upgrading to newer camera bodies.
So now we know the specs for the Canon 1DX Mark II successor should you buy the Canon 1DX Mark III upgrade, now that we have to include the mirrorless factor?
End of the EF Mount
In 2018 Canon joined the mirrorless market with the Canon EOS R and the announcement of the superior RF mount.
Canon have subsequently released the Canon EOS RP and devoted 2019 to the development of the RF mount, announcing six lenses this year to add to the five lenses from the RF mount launch.
The general consensus is that mirrorless will eventually replace DSLRs.
While Canon have stated they will continue to develop the EF lineup and DLSR cameras, the future is inevitably with the RF mount, as it was with the EF mount when it replaced the FD mount for Canons SLR cameras.
Canon EOS R1
Canon's mirrorless lineup is currently the entry level full frame mirrorless Canon EOS RP, and the Canon EOS 6D Mark II equivalent, the Canon EOS R.
We have yet to see what we would regard as Canon mirrorless Pro body. But rumors are that the first Pro body from Canon will be a high mega pixel count camera, a mirrorless equivalent to the Canon EOS 5Dsr. This will probably be announced in Q3/4 2019 to be released in either Q4 2019 or Q1 2020.
Canon currently have more lenses in their RF lineup waiting eagerly for a Pro body and mirrorless bodies waiting for cheaper and more suitable RF lenses.
So if you want to buy a 1D camera, a sports orientated body, with Canon's top specs in a mirrorless equivalent then you will probably have to wait till 2020 just for rumors to start. It will probably be 2021 at the earliest for even an announcement of a mirrorless 1D. This time frame should definitely influence you should you buy the Canon 1DX Mark III
Why should you buy the 1DX Mark III?
If you are already invested in the EF mount, owning the Canon 1DX Mark II and need a second body it does make sense to get the Canon 1DX Mark III. Especially if a mirrorless 1D equivalent will likely not be available for a few years yet.
Once that Canon EOS 1DR does drop, then the decision will be much easier as the Canon EOS 1DX Mark III will likely be a few years old by then. Canon will almost definitely not release a mirrorless 1D so soon after the Canon 1DX Mark III, but don't hold me to that!
If you are looking to buy into the 1D setup now and you are already invested in EF glass, then with the Canon EOS 1D Mark III around the corner, you would not go wrong waiting; or alternatively purchasing the current Canon 1DX Mark II, as there may not be enough of an upgrade in specs to warrant what will likely be a £2000 plus difference.
If you are not invested in any camera system, have either no EF glass or not a huge investment with maybe one or two lenses, then I would strongly advise caution here, in considering should you buy the Canon 1DX mark III.
A good question is should you buy the Canon 1DX Mark III when it will likely be the last of its kind. I would also hesitate to invest in a mount, that while more than capable of producing stellar work and will continue to do so for years to come, will eventually be deemed obsolete.
But though I use the word obsolete, which may be too strong, what I can safely say is that, as it is today with older cameras, the Canon EOS 1DX Mark II and III will continue to be used by professionals for work years and years after even the newer upgrades have come out.
Links
If you are interested in getting the Canon 1DX Mark II then please use my affiliate link below. There is no difference to the price you pay, I will just get a small commission, that goes toward the costs of running this website.
Canon EOS 1DX Mark II – Amazon UK
For the gear I use alongside my Canon 1DX Mark II check out my kit.co profile. Also look out for more Canon reviews here.
Artist / Photographer / Videographer