We are an Affiliate!
We hope you love the products we recommend! As an Amazon Associate and affiliate of other programs we earn from qualifying purchases, and we may collect a share of sales or other compensation from the links on this page. Thank you if you use our links, we really appreciate it!
Just to be clear from the outset. Although this blog article is focused on how to start a photography YouTube channel for Photographers and Content Creators, the fundamentals are still the same for creating any other genre of business.

As someone who has restarted a creative business, a photography YouTube channel is one of the pillars of my business strategy, but as a photographer or content creator, do you need a photography YouTube channel? In this linked article I give you some convincing reasons to do so.

YouTube is an incredible tool. It is still FREE; you can upload as much content as you want and make money with no subscription or upfront payment.

But while it is free, creating the content requires investment. You could use your phone as many people have done and continue to do, but if that's your plan then this article isn't for you. If you have the budget and business, you must invest.
Photography YouTube Channel Equipment
As this article is aimed at photographers and content creators, we will be focused on a photography YouTube channel for this type of business. And before you start a photography YouTube channel for your business, you need to have a business set up first, so I recommend you check this link, if you are still at this stage.
In that article I explain the importance of investing in the right gear for your photography YouTube channel. The same can be said of gear to create YouTube videos.
Video Equipment
If you can, and especially if you are just starting out, try to overlap the equipment you use to film YouTube videos with the equipment you use to create content.

That might seem like nonsense as plenty of cameras do this, but there are cameras that provide incredible photographic capabilities, yet have a crippled video system. Picking the right camera balance of attributes to suit your needs is essential.

A lot of YouTube videos on this subject will always say if you want you could just use your phone. And while this is true, if you have the budget and want that extra professionalism, then you will want to invest in good gear.
Start off with your phone but when funds are available get a good cheap camera with a flip screen and audio input. The first part of this list is a generic essential list of what you need:
A Camera – A good camera is one that can record at a minimum: Full HD, 24FPS/30FPS. If possible get one that can go up to 4K and 60FPS.
Lens – If your camera comes with a kit lens it will probably cover a wide focal range. If you buy a body only camera, a good lens to start off with is a wide to telephoto zoom lens, like a 24-70.
A Tripod – Probably goes without saying, a tripod should be one of the first items of gear on your to buy list.
I've created two kit.com kits, one for filming in a studio and outdoors on a budget and my personal photography/filming kit.

The first 3 listed are really all you need. But to go the extra mile for professional quality, my personal studio/outdoor filming kit is the way to go:
A Microphone – Good audio is absolutely essential. Most people will tolerate poor image quality up to a point, as this can be down to WiFi signal strength etc. But far less people will tolerate poor audio. Do not fall into this category.
Lighting – Especially so if you are a photographer, lighting design should be part of your skill set and a poorly lit video is a bad sign. Investing in monolights, umbrellas and beauty dishes will add that extra bit of quality.
Editing Equipment/Software
Once you've filmed your video, you will need to edit it and then upload it to YouTube. As I said earlier this is achievable with just a phone, but you would be severely limited.
A good computer/laptop – If you can, buy one that is designed for editing and design. You don't need to worry about important attributes for Gaming like refresh rates. Prioritise processor speed, RAM and storage capacity.
Editing Software – The top dog is the Adobe Creative Suite, and on the Mac, Final Cut Pro X. An alternative, and in some ways superior, is Black Magic Da Vinci Resolve. The latter is free software that is used professionally.
An Editing Monitor – As I said for laptops, do not worry about refresh rates. If budget allows, purchase one that has good colour fidelity and if possible, 4K.
These 3 are the the most important tools you will need to edit. However as with filming equipment there are more tools that will add an extra dimension to your editing capabilities:
Drawing Tablet – Tablets like ones from Wacom I have found to be essential in my photo and film editing post production. They allow a level of precision you simply cannot recreate with a mouse.
Headphones – As I mentioned earlier, good audio is essential. Getting it right starts in the filming, and then refining it in the editing stage correctly requires the appropriate tools.
Setting up a Photography YouTube Channel
Creating a channel is quite straightforward. But before you head to YouTube you need to create a Google account (Remember Google own YouTube).

Then head back to YouTube where you should be signed in. If not sign in. At the top right, click the circle with your initial. And then then select My Channel.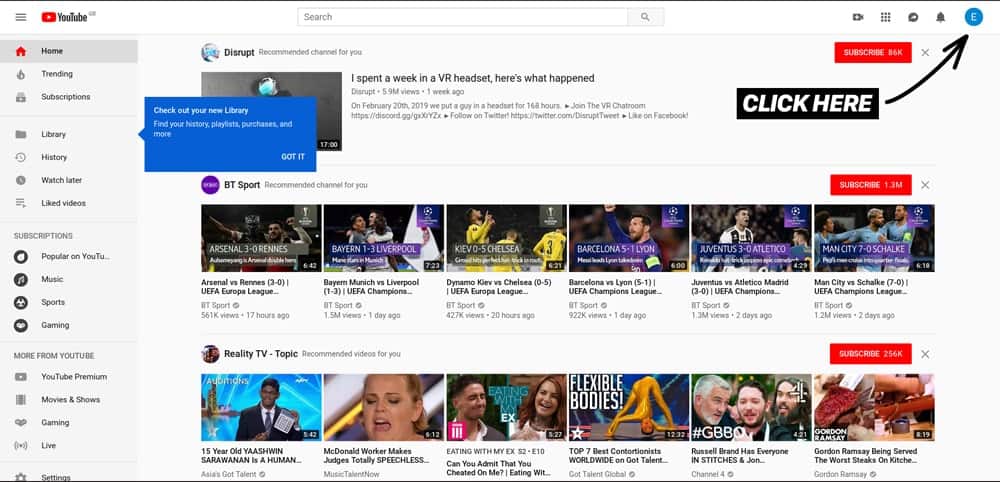 You will now be given the option to create your channel. Select Use a business or other name. You will be then be taken to the next screen.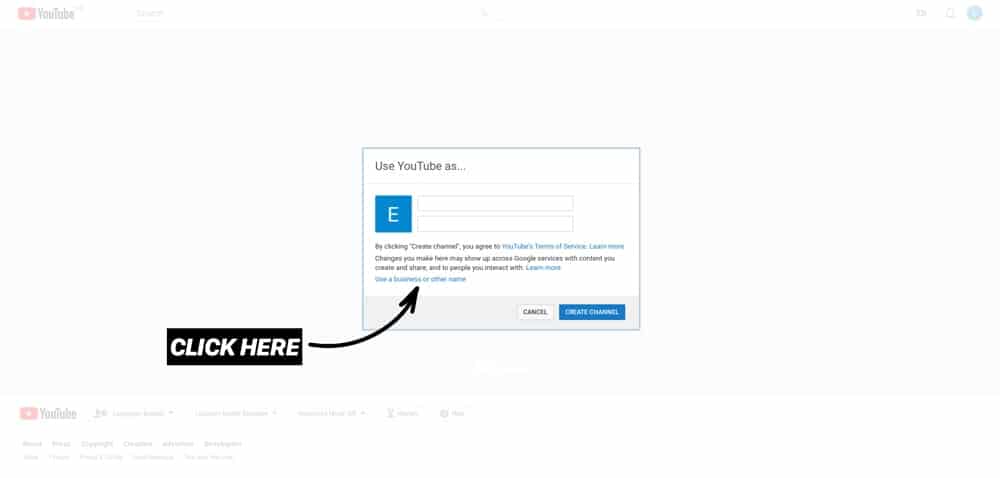 Click Create and you're now ready to upload content.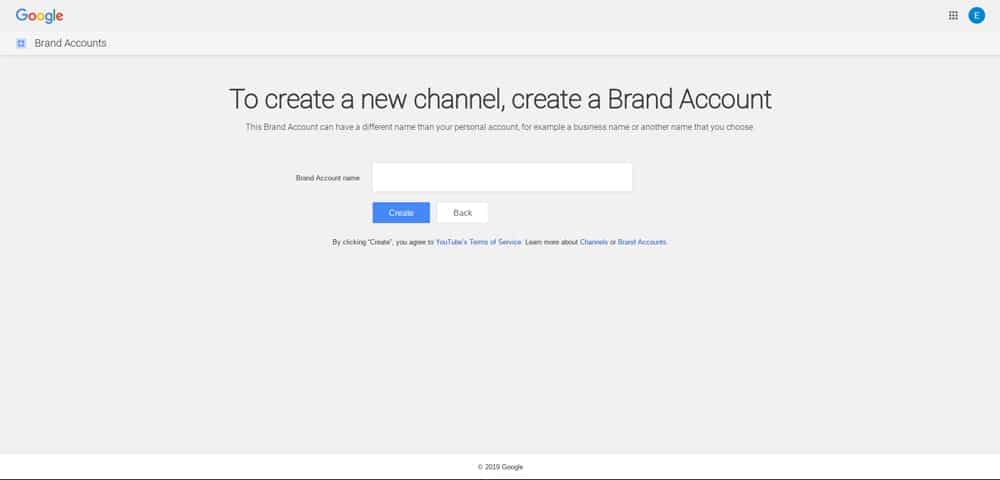 Photography YouTube Channel Art
But before you upload content your channel needs to reflect your brand. You should have ready all your photography YouTube channel art for your brand.

Click 'Customize Channel'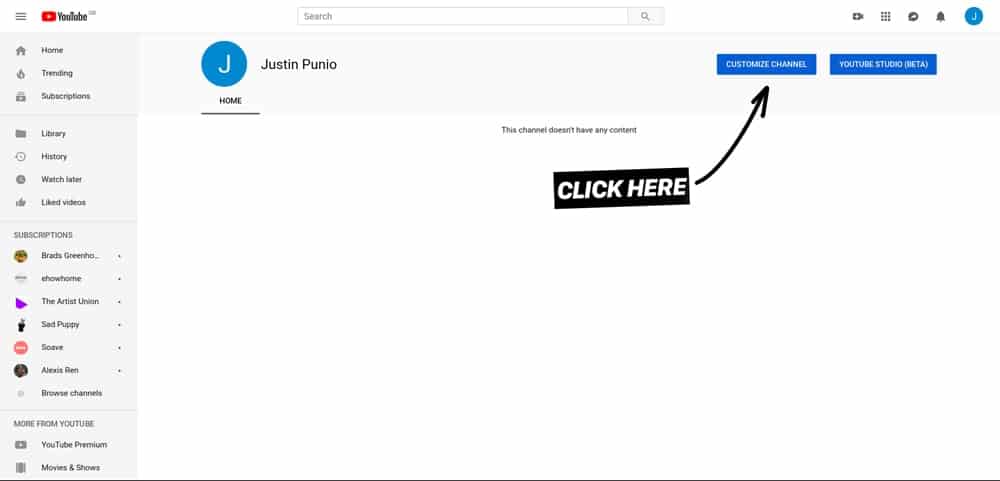 If you are yet to create any, click this link to get my FREE download pack of social media art dimensions for all possible devices.

Optimising your art so that it is displayed correctly across all devices is exactly the same as optimising your website across all devices.

Profile Details
When you've uploaded all your art and it looks in sync with your brand, you need to add your details: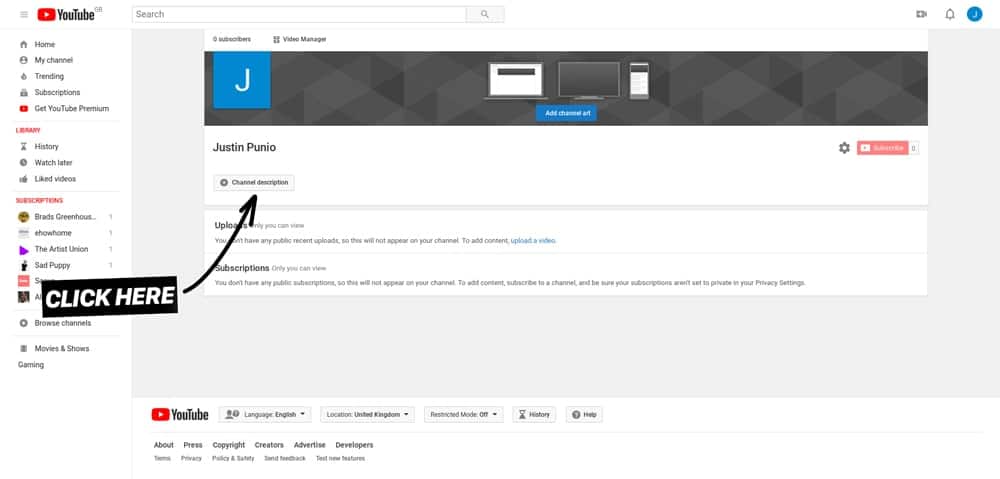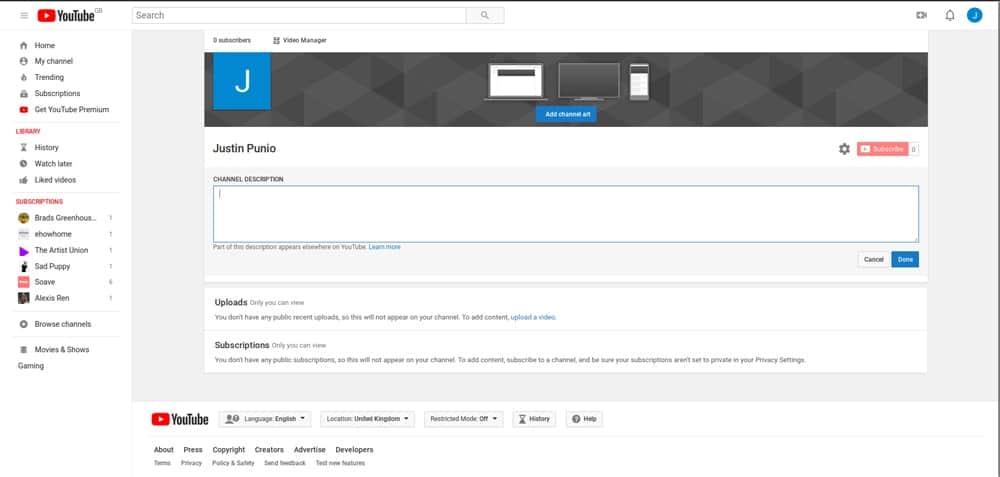 You can add your links to your website and social medias: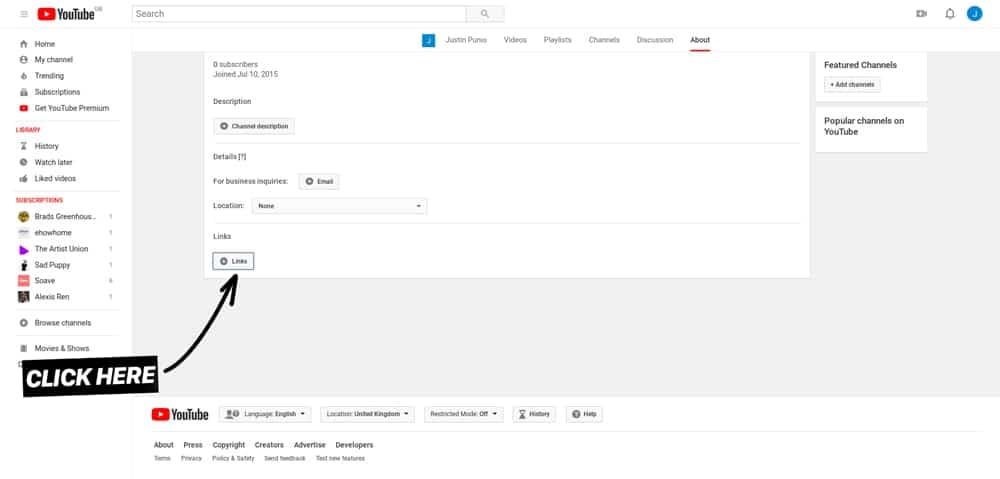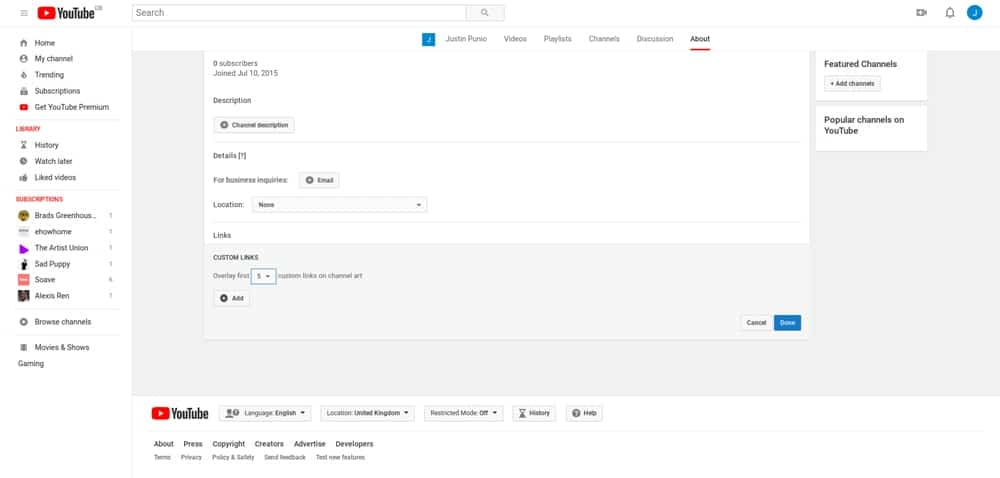 Filming Confidence
I wanted to talk about an aspect that has personally been holding me back from fully creating content. I've written an entire article on it, but I think as it's relevant I should at least touch on it here.

Creating a channel is easy enough, and depending on format, starting one can be straight forward too. But what if your brand requires you to be in front of the camera? And it's something you have never done.

Most of my readers will probably be more familiar being behind the lens. Stepping in front is an entirely different matter.

The most important thing you need is confidence. Confidence to look into the camera and say a few words does not come easy.

Unfortunately there is no easy answer if your personal constitution makes you uneasy.

The answer isn't easy but makes sense: you will have to make maybe 100 videos with yourself occasionally sounding awkward or fumbling with your words before you settle into a confident rhythm.

That's it. There's no way around it unless you a naturally confident. You will have to make maybe 100 videos to build your self confidence with each one.

It might even be more than 100. The key is perseverance, to keep at it even if you get the odd negative comment. Have a look at the older videos from your favorite YouTuber channels. You will certainly see the progress and difference.
Remember you're not looking for perfection. Done is better than perfect! Just get the content out to the best of your ability, not upholding it to unattainable standards.

Final Thoughts on How to Start a Photography YouTube Channel
Starting and creating a photography YouTube channel is only the beginning. Creating an ongoing successful photography YouTube channel needs a completely different blog article by itself.

However the key to starting a successful photography YouTube channel is to first know the purpose of the channel. In the respect of photographers and content creators, starting a photography YouTube channel right will add strength to a brand.

Working in conjunction with your website and other social medias will help to create diversified revenue funnels that work and together and help each other create income.
Links
Check out more articles to help your creative business here.
Artist / Photographer / Videographer