When you are creating a business around your art or photography it's a good idea to leverage social media. Your regular Instagram account won't cut the mustard and you'll miss out on options and vital data that will help you grow your business. Best of all, it's free to create!
An Instagram professional account is the best option to have when using Instagram to build your business. Having access to analytics will help you judge how to better serve your content to maximize traffic.
I'm going to explain first how to set up a professional Instagram account and then how to analyse the data from your insights (analytics) and use that information to help you strategize your content so it performs to its maximum potential.
Why You Should Have a Instagram Professional Account
So why should you use Instagram for business anyway? Well according to Instagram's own surveys 60% of people surveyed discovered new products on Instagram. That's huge potential for products and lead magnets.
200 million Instagram users view at least one business account on a daily basis. This is a huge audience which means understanding metrics like behavior, demographics, acquisition of traffic, retention, and engagement are so helpful.
How to Create a New Instagram Professional Account
Setting up an Instagram business account can be done in under a few minutes. Follow these steps outlined below to get yourself started:
Step 1
Download the app from your App store or Google play store if you haven't already done so.
Step 2
Enter your details and sign up. You'll by default start off with a creator account.
Step 3
Within the app, select settings and scroll and find the option: switch to professional account. It used to be called a business account. Once you have done this, you can add extra information previously not available like opening hours and contact details etc.
Step 4
Within the app you can now select the same section for settings, the burger menu. In this menu scroll down to Insights and select it to access.
Step 5
Within insights you can now see analytics for the date range you have selected, which is seven days by default.
By tapping on each section you can delve further into each insight to see a breakdown of the data for that time period.
How to Convert a Creator Account to a Professional Account
Converting your personal instagram account is very straight forward:
Step 1
Log in to your existing creator account
Step 2
Within the app click on the burger icon menu and look for 'switch to business'.
Step 3
Press continue and you can now enter in more information like address and contact details. You can also connect your Facebook business account here too.
How to Use Instagram for Business
Using the data from all the analytics for your business platforms, website, or social media, is imperative for analyzing which is the content that performs best and which doesn't.
You might be like me where Instagram is not your main platform, but one of many that I am utilising to drive traffic to my website.
If it is your main platform, I would say to you, get a website now! Social media is like building a house on rented land. Don't end up like those who grew their business on Vine, Google Plus or MySpace.
They lost their entire audience in an instant, and had to start again on other social media.
Even Facebook pages are essentially useless platforms for building audiences to drive traffic. Facebook actively suppresses Facebook pages and their ability to drive traffic off Facebook.
Of course this makes sense. Facebook wants their users to stay on the platform, so anything that takes them off will be harder to do. So what's the point of Facebook pages if you can't use your audience or Facebook doesn't let your audience see some posts?
I digress. Instagram is owned by Facebook, so can you still use it for business? Well yes, many parts of Instagram are still great for driving traffic off the platform.
You can't add URL links in certain places but you still have options like swiping up to go to a promotion or website and off the platform.
And there is still the fact that Instagram is still a trending social media platform, unlike FaceBook.
So the traffic on there has huge potential.
Why You Should Have an Instagram Professional Account
Instagram insights. That's the main reason. But why do you need insights? Well it's the same reason you probably use Google analytics.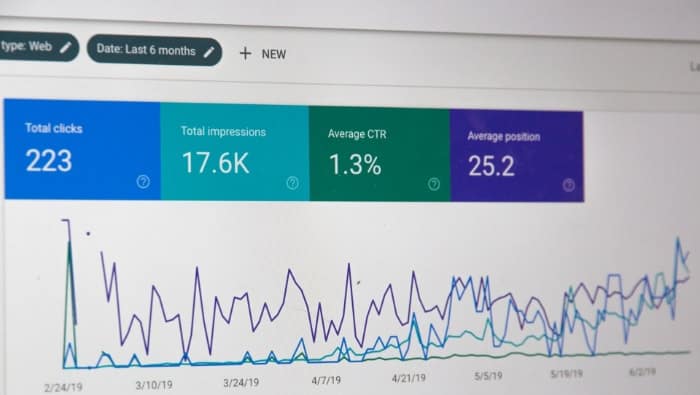 Understanding how your content is being served to Instagram and then how well it is being received is an invaluable tool for helping you understand where you can improve.
Perhaps your content needs to be better? Or be displayed better like with white borders or a grid format? Or perhaps you are uploading content that could look sharper? With the data you can now begin working out what needs changing.
One good example is understanding when your audience is viewing your content. You can then tailor your content schedule to maximise the best time to be published.
You can also see what your best performing posts, stories or IG videos are. From the data you extrapolate here, you can tailor your content to what you see is performing the best.
Conversely you can see which type of content is not performing well and either improve it or drop that type of content for the better performing content.
What are Instagram Insights?
Within your Instagram insights (which change format all the time), you should see an overview of your insights for accounts reached, content interactions and total followers.
Accounts Reached
Accounts reached shows exactly what it says on the tin. But understanding what is happening when your accounts reach other Instagrammers is key.
Accounts reached is a metric you need in conjunction with previous time periods to fully understand. So the number of accounts reached compared to last week for example.
But what does it mean? Provided that you have been uploading content regularly, for example once a day remains constant, changes in account reached means Instagram is using other factors to push your content.
So if the accounts reached are more than last week this can mean that your content is doing well enough that Instagram's algorithm is seeing users enjoy your content.
This can take the form of more likes and saves, but especially saves, comments and any other form of engagement.
Instagram Impressions
Impressions means how many times your content is shown to an Instagram user.
So let's break that down, you can have lots of impressions, but it doesn't matter if no one is clicking through. For example if you have 100 impressions, so 100 users your content is shown to, but only 1 person clicks to see your content, that's not great.
So what we can learn through this is whether your content is getting users to click through. If they're seeing your content but not clicking through, this is a signal that your content needs to change.
Social media algorithms will sometimes push users content to their audience to test whether it's content that will increase engagement on the platform.
If the algorithm sees your CTR (clickthrough rate) i.e. the amount of clicks in relation to impressions, it knows it has a winner and will push that more.
Instagram Professional Account vs Creator Account
So as you can see, there are huge benefits to using a business account. It's free and ostensibly it looks no different to a standard creator account, barring a few extra information fields.
You can always swap back too if you feel there's no need for a business account.
Links
I hope you are now better equipped with the knowledge to choose which Instagram account is best for your business. For me having the business account analytics is an essential tool that helps me understand how successful my content is and where I can improve it.
I would now recommend you check out my article on starting a creative business.
If you have any more questions do pop down in the comments below and I can reply back directly.
Don't forget to follow me on any of my social medias, Instagram and YouTube for more content, and Twitter for up to date news on what I'm working on.
Artist / Photographer / Videographer