We are an Affiliate!
We hope you love the products we recommend! As an Amazon Associate and affiliate of other programs we earn from qualifying purchases, and we may collect a share of sales or other compensation from the links on this page. Thank you if you use our links, we really appreciate it!
I've recently rebooted my Instagram to reflect my new business after moving on from the wedding photography. However I'm not happy with the default Instagram white borders.

They don't look great and it's a pain to get your photos to be displayed the way you want. I'll go over the best apps and with software how you can get your white borders looking the way they should do. Alternatively check out my YouTube video:
Why You Should Use White Borders
Using the Preview App on my iPhone I can plan my feed. Take a look below, I have a few images without a photo border aInd you can judge whether it's good to have Instagram white borders or not: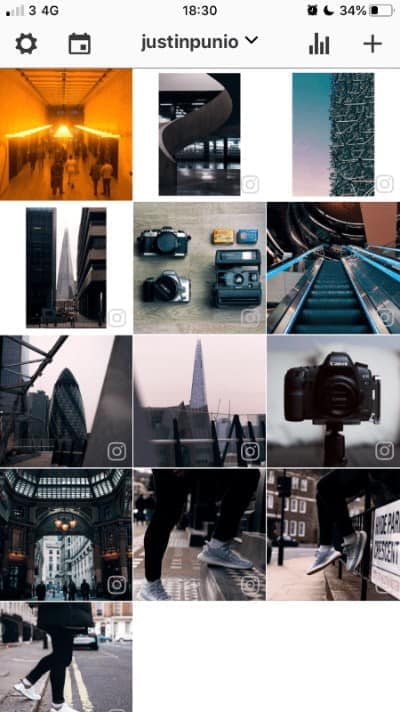 I've been having an issue with Instagram's choice to display all images in the grid as square thumbnails. In doing so, all Instagram photos that are uploaded in a rectangle ratio will be cropped when displayed in the grid.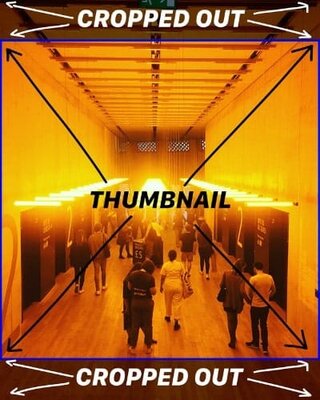 Once you click on the thumbnail Instagram will display the full image in the original ratio. The cropped thumbnail though can sometimes ruin the composition, not showing the image to its full visual potential.
So I've decided to upload in a square format but with Instagram borders to retain the original composition in the Instagram grid. That way you don't have to click though to see the image in its full intended viewing format.
But why? Well if the cropped thumbnail is unflattering compared to the full image then you won't get any eyes on the image. I want the first read to be the image at its best, which is the aspect ratio I originally edit in.
Let's go through 3 different ways for how to add a white border to photo uploads:
In App Feature for Instagram White Borders
You can actually use the in app feature on Instagram to create a border:
STEP 1: Upload an Image and click on the resize button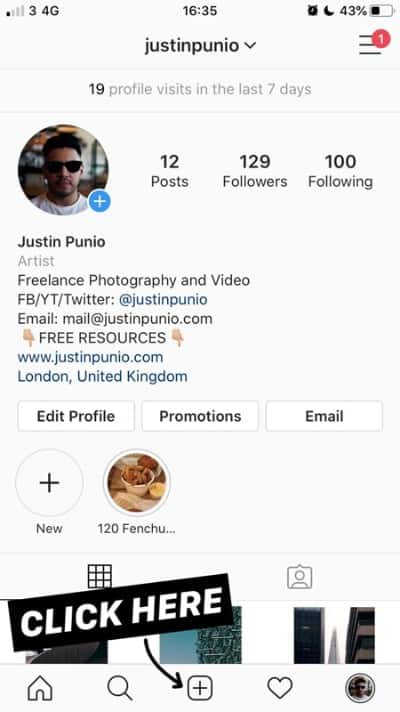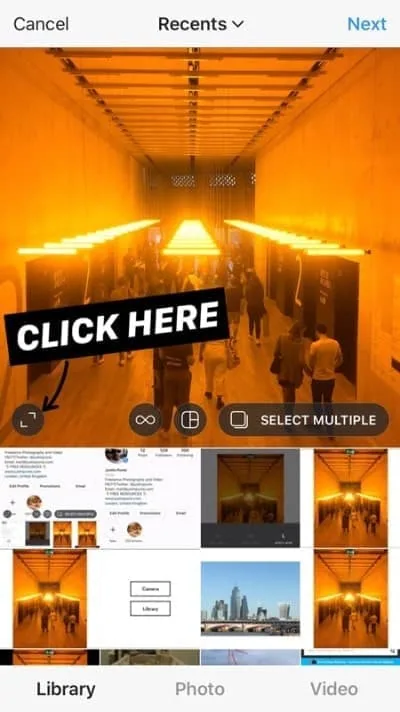 STEP 2: Press Next and select a filter (not normal) and then tap the filter again.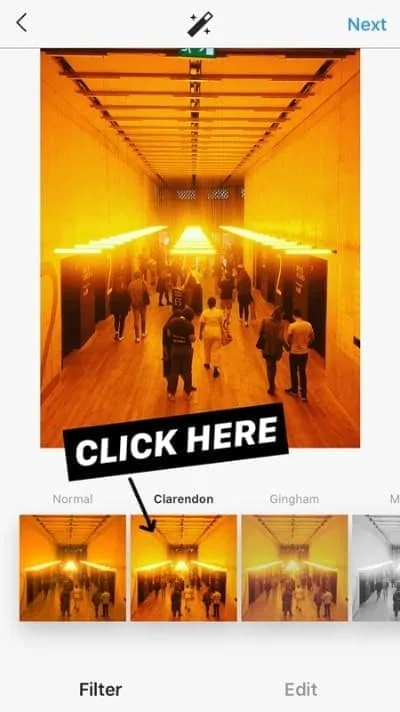 STEP 3: Use the slider to adjust the strength of your chosen filter on the image. Reduce it to 0 if you don't want any filter. And then click the square frame button to add an Instagram white border.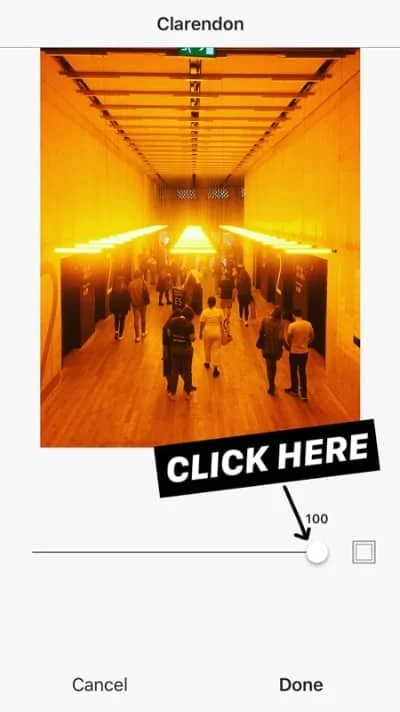 STEP 4: Click next, add a caption and some tags, and now you can share to upload to Instagram.
My issue with this method is the image, while having a white border, will still be cropped in your Instagram grid to conform to a square format.
Whitagram (Free App)
This is the best free app for creating Instagram white borders in my experience.
And if I'm taking a picture from my phone, then instead of taking the photo back to Photoshop to manually create white borders, I'll use this app.
STEP 1: Open the app and select Library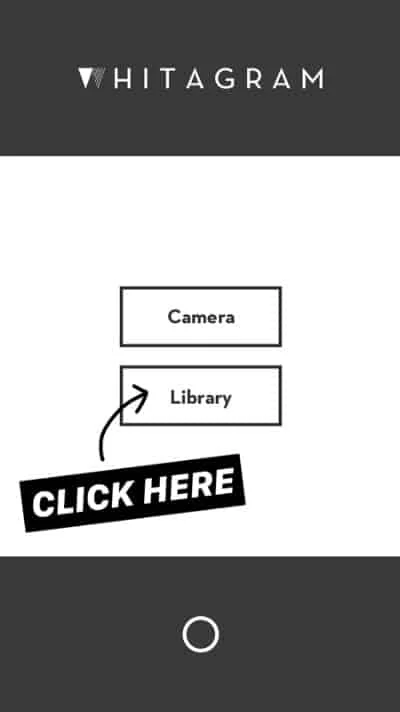 STEP 2: Select the Square button to access the Frame Color and Size editor.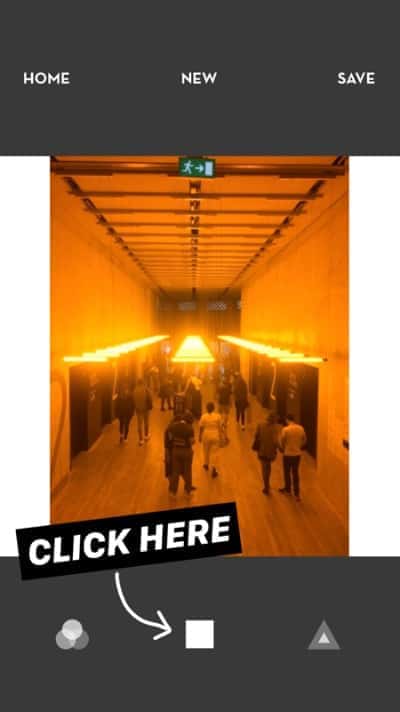 STEP 3: Select the color of the frame.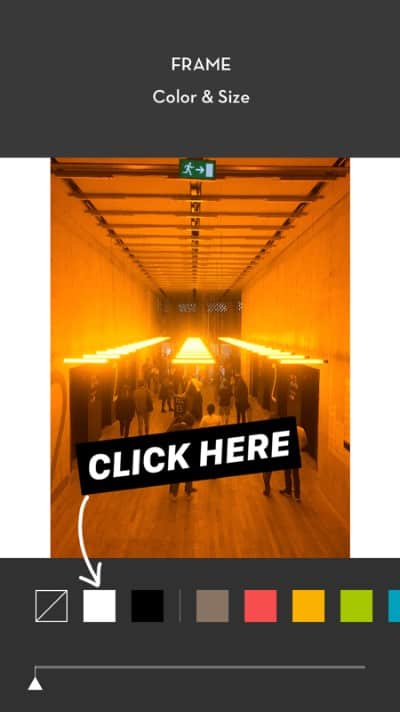 STEP 4: Use the slider to adjust the size of the border. Remember the number so that next time you can use the same size frame for conformity.

STEP 5: Tap the image to return to the main window and select Save at the top right.

STEP 6: You can either select Camera Roll to save the image or you can select Share to upload the image directly to Instagram or an app of your choice.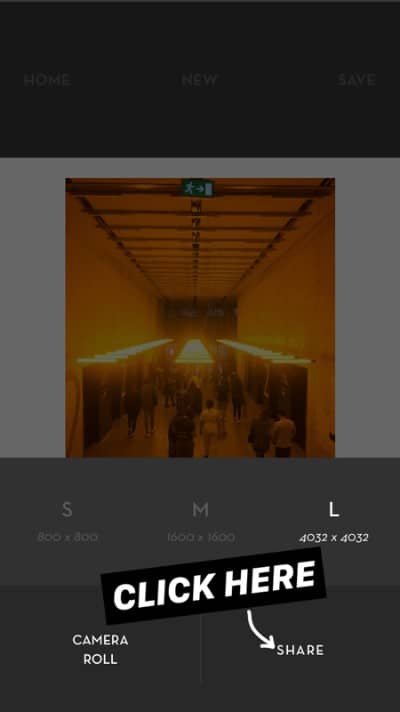 The small issue with Whitagram is you cannot transform the size of the image. You will need to resize the image before you import it to Whitagram. But it's still the best free Instagram white border app for me.
Instasize (Paid App)
With Instasize you can create white borders in three steps in just a few seconds.
Instasize offers a variety of white frame presets like IG full, IG Story and Landscape etc. Unlike Whitagram which offers the one preset.
While it is a paid for app, you get a lot of options to add variety to your border and also some more photo editing tools. The editing tools in particular are quite powerful but I'll explain that more in another post.
Step 1: Add Image by selecting the + button and upload an image from your camera roll.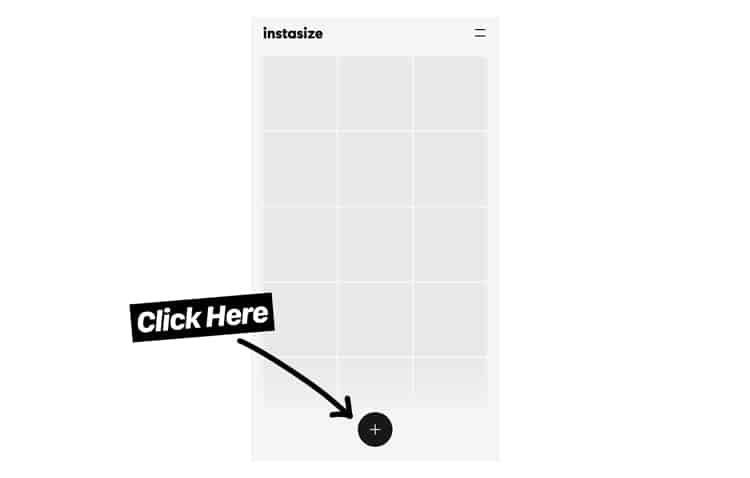 Step 2: Select a frame preset. I prefer to use a square so that there isn't any of the image cut off when anyone views the image in their feed or in search.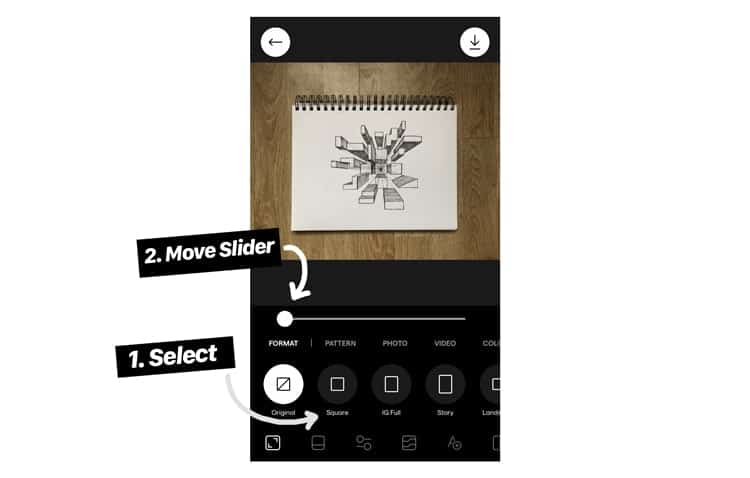 Then move the slider to select your preferred framing.
Step 3: Select the top right button to upload the finished image.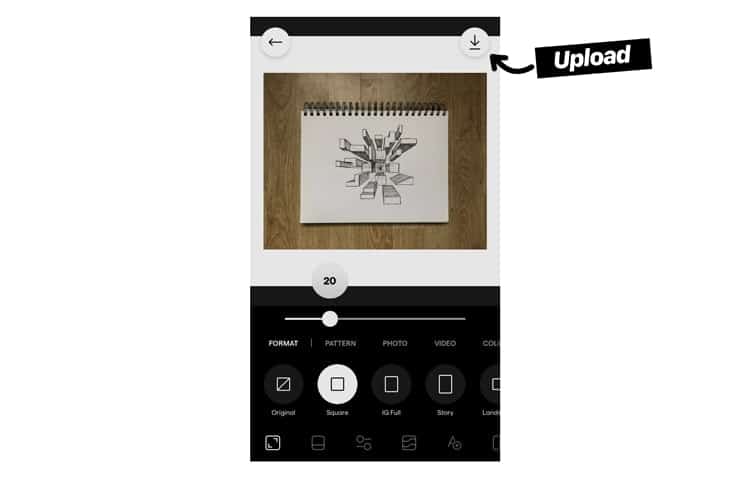 Now you can finish uploading the image within the Instgram app.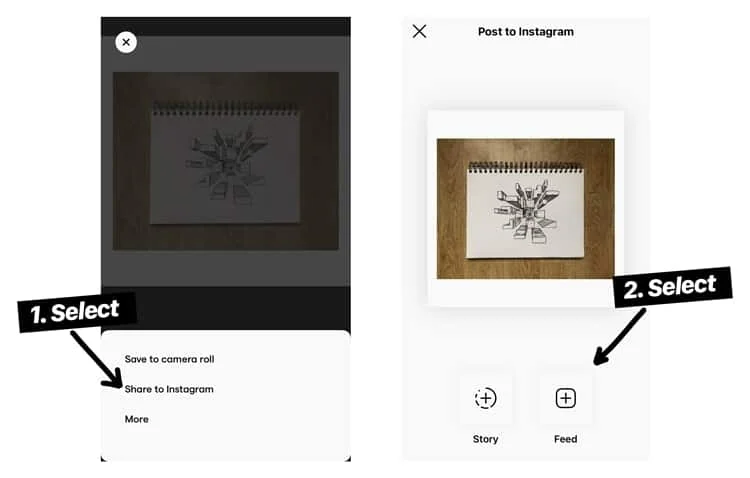 This app is the quickest way to both edit a photo, create a white border and then upload to Instagram.
Instagram White Borders With Photoshop
This is my method of choice but only if you edit your photos in Lightroom and Photoshop; because once you have a photoshop template, it's just a case of dropping the final photo on top and exporting.
The added benefit is also you maintain conformity across your images.
There's also the extra assurance you are not further compressing your image unbeknownst. Unlike Twitter, Instagram's algorithm compresses images over 1080×1080.
This is done to optimize space. Twitter is not photo/image focused so can afford to have uncompressed images, unlike Instagram which has over 95 million images uploaded to it a day.
Using apps which resize your image to include Instagram white borders means they are changing the image quality as well. I prefer to reduce the image size and quality one time in Photoshop.
Instagram White Borders Template
Alternatively get my Instagram border template pack from my Gumroad shop: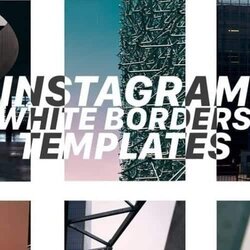 If you sign up to my email list, you can get this template for free! Email list members will get exclusive content and even more free tools, like this template, and luts, presets etc. Check it out by clicking here.
Creating the Template for Instagram White Borders
If you're starting in Lightroom, export to Photoshop as .jpeg using the sRGB color space, as that is the color space displayed on mobile phones, monitors etc.
You can now start a new document.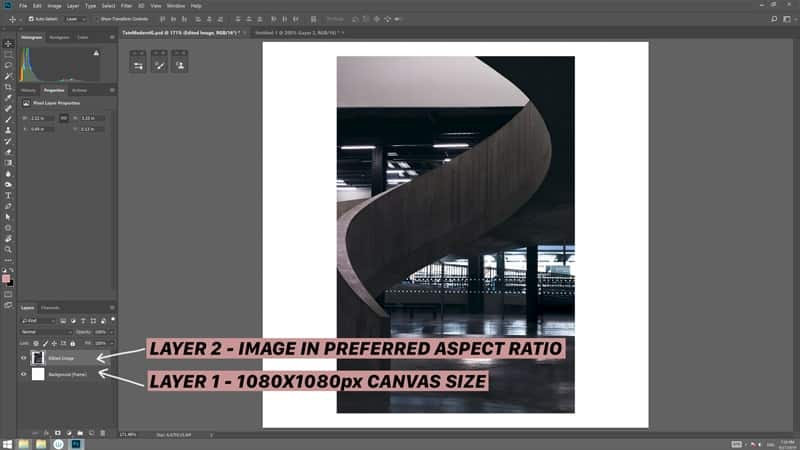 STEP 1: Create a new document. The image size should be 1080×1080 pixels. Rename layer Instagram White Borders template (Don't worry about DPI, that is for printing purposes only).
STEP 1 (ALTERNATE): If you want to have a different color border. Select the base layer and unlock it and use the Fill tool to change the color of the layer from white to black/or another color.
STEP 2: Go back to your image to post and merge all into one layer (use CTRL+SHIFT+E).
STEP 3: Copy layer.
STEP 4: Go to the template .PSD and paste the layer at the top of the layer stack (CTRL+V).
STEP 5: Transform the layer by pressing CTRL+T and resize the layer to your preference.
STEP 6: Use the Photoshop align tools to position the layer in the middle horizontally and vertically.
STEP 7: Export image.
You only need to create this .PSD once. The next time you have edited an image for Instagram, you simply need to open up the template and follow from Step 2 onwards, which takes all of a few seconds.
Finally
Creating white borders for Instagram takes back control of how your images are displayed to your audience.
Not cropping in means you can show the image how it was intended instead of having to click through to see the full composition.
Alternatively you could edit for a 1:1 aspect ratio at 1080px and fully maximise the grid real estate. However this compromise might not be the ideal composition for landscapes or portraits etc.
However as of the latest Instagram update with 'Dark Mode', uploads with an Instagram border frame are now ruined by a black grid, spoils the aesthetic. I've decided to jump off the Instagram white border trend.
Links
Check out my Instagram to see some more examples of the use of borders and frames for a more aesthetic look for my grid.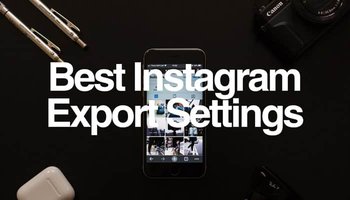 If you want to save some time, you can download my Instagram Template Pack from my online shop.
For more photography techniques articles check them out here.
Last but not least, also check out this article if you find you're uploading images to Insta that get pixelated and their quality is turned to mush by the Instagram compression algorithm.
Artist / Photographer / Videographer