We are an Affiliate!
We hope you love the products we recommend! As an Amazon Associate and affiliate of other programs we earn from qualifying purchases, and we may collect a share of sales or other compensation from the links on this page. Thank you if you use our links, we really appreciate it!
With the dominance of social media occupying much of our time with their endless ephemeral content, it seems almost pointless to take yourself away from whichever app you are in and venture to a creative's own website.
If social media ostensibly covers all the bases then do artists need a website at all?
Yes. Yes they do. I'm going to present a conclusive argument why every creative content creator worth their salt should have a website. Why it's of value to you in a multitude of possible ways.
Why You Shouldn't Rely on Social Media
Probably the biggest factor for not having a website is simply because you might have an audience on your social media platform. Why would you need a website?
I've actually touched on this in a previous article, in which I outlined my plan for my own business and what facets I would concentrate on and what what I would branch out to later on.
In the article I used a great example. Do you remember Vine? What about MySpace? Friendster? You must recall Google Plus, we all were forced to sign up to that.
Imagine spending all that effort and time, maybe years, building an audience there, building a fanbase. Then imagine that platform disappeared. This is exactly what happened to many creators on the aforementioned platforms.
Some of these creators managed to rebuild those audiences on other platforms, but some haven't.
I like the quote: "you shouldn't build houses on rented land". You don't own YouTube, Facebook, TikTok or Snapchat, so what happens if these platforms disappear?
No platform is too big to die. TikTok is the newest of the big social media platforms and just a few years ago US President Trump threatened to ban it in the US.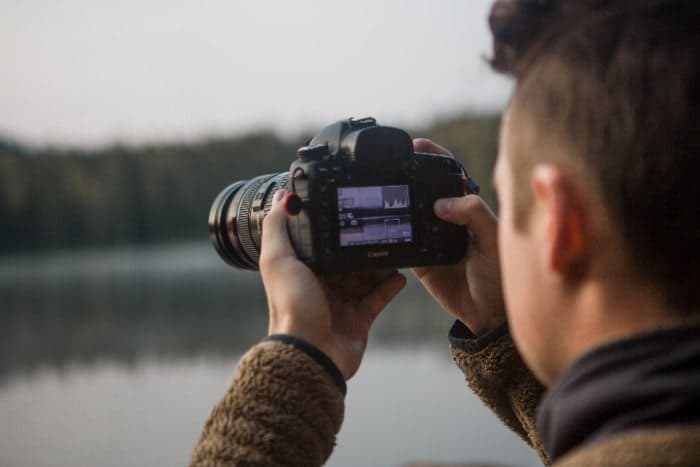 Before TikTok became the new cool app for the younger generation to jump on. Instagram was the top dog for that generation. Now Instagram's growth is slowing (not dying) and it's constantly finding new ways to inject steam, like with Stories and now focusing on changing to a video based platform.
So let's break that down. You build an audience on TikTok and the US ban the app, that's your audience gone.
You're a photographer on Instagram and they're now changing their algorithm to support video creators, that's your reach cut.
Or you could be a YouTuber and get a few copywrite strikes or infringements of some sort and get your channel banned.
With social media much is out of your control. Even how you curate your content is dictated by the platform.
To be successful on social media, you need to deliver the right content that will satisfy the algorithm which is designed to create as much view/watch time on the platform.
Your content is now being created with those restrictions and requirements in mind. A video that only needs to be a few minutes might be extended needlessly with some fluff, some superfluous filler. That's not good content.
How Social Media Can Help Your Website
Now I'm not saying don't use social media. But it should not be your primary platform or if it is, it's shared with your website for priority.
Social media and your website can work in tandem really well. Driving traffic to your website or to from your website to your social platforms can be a mutually beneficial partnership.
You just need to make sure that there is a good reason to leave YouTube to go to your website. This could be more relevant content or a product or some product to generate leads.
Because there is such a large audience on social media, if you can build a large audience and have fostered a good relationship, you can then regularly point them towards your website.
This in conjunction with organic traffic from search engines like Google and Bing means diversified traffic sources.
I've already covered needing a website in case your lose an audience on social media. But there are so many other reasons and benefits to having your own website.
Controlling Your Content
This is the biggest factor for me. On this website, I have full autonomy over everything, including which content I want displayed where and how often.
For instance my most viewed article is a tutorial article, but it's not a pillar article. My most important article is 'How to Start a Creative Business'. This article is essentially the main article on my website, it then links out to lots of other articles that will go into more depth. For example, on YouTube or email lists etc.
I make this one of my featured articles and will also feature it prominently in other articles to make sure the reader knows there is this article with lots of great information available.
So with my website I can lead the reader through several articles that I believe will help them build their own business.
On social media, your content can get buried in a sea of other similar content. With a website you are the algorithm.
Owning Your Audience
If there is a scenario where you do lose a social media audience, you need to have the steps in place to redirect that audience to your other platforms.
Building an email list is the best way to own your audience. Having an email list means you have direct access to your audience's inbox.
This doesn't replace a social media platform. But you can use an email list to point them to the other platform.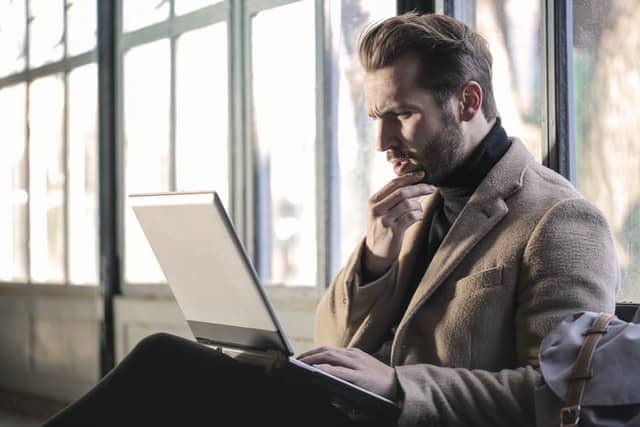 Let's say a fan isn't signed up, they will have to look for you on other platforms, or google you. The first thing I would try is to type their name into the web browser search bar and add .com. If that doesn't work I do an actual Google search.
I won't try all the suffixes like .co.uk or .org etc. You will get one or possibly two chances to be found.
That's why it's so important to own your audience and make it easy for them to find you anywhere.
It's your job to make it easy for someone to find you, it's not their job to figure out how to find you. They won't spend long trying.
Creating a Brand
This another really solid reason for why creatives or artists need a website. If you are building a business, that business needs branding.
Branding is the business having a specific set of design and principles that convey to your customer or viewer what your business is. It should be distinctive and clear.
Any business worth its salt needs to have a presence on the web that it owns. A home for want of a better word, where anyone can go to.
A website is the the best tool to convey professionalism and authenticity. And you confirm this with a solid and distinctive brand.
I'm essentially talking about two things here, branding and professionalism. But they go hand in hand.
If you want to show that your business is a legitimate entity it has to have a website. No other way will better instil a sense of trust and credibility. And for that, a website has to have a strong brand running through it.

If you have a prospective client, and they want to know more, they will look you up. Having a website is the best portal to show off what you are about. Because you control what the client can see. With social media, is just doesn't convey the equivalent sense of professionalism as a website.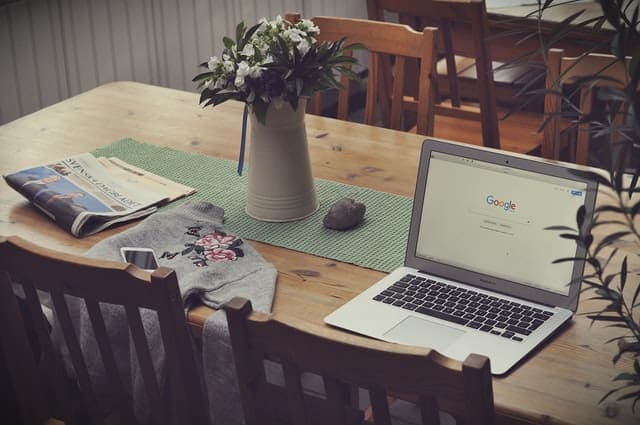 A solid brand is recognizable, and when you recognize a brand, that means it has earnt a sense of credibility.
It's important to understand the importance of this. Without a sense of branding and professionalism, no one will take you seriously, no one will buy from you or learn from you.
Plenty of times I have seen someone promote something, so I go to find out more. When I discover no official website I instantly lose a sense of trust. Why don't they have a website? Is it a real business? Where do I go for a returns if necessary? Where can I contact them?
Think of Amazon. You know the URL is Amazon with a .com. You know that you can buy with confidence. You know that if you need to return it there is a system in place. You instantly know the colors of Amazon when you see it.
This is the perfect example of a strong brand and website.
Creating Sales
Depending on what type of artist or creative you are, I will still always highly recommend diversifying your income streams.
Because if you have multiple streams of income if you ever lose one, your income isn't obliterated in one swoop, and you still have the other incomes to support you.
One of those income streams is creating products for your business. For an artist that could be digital tools or physical products. A combination is a good idea, offering both means more choice for the customer.
When you have established yourself as a legitimate brand in your community it is inevitable that what will follow is others looking to you for advice, solutions and tools.
What gear you use, what brushes, presets, luts, pens etc. We look to our peers for inspiration and influence, and when we are able to use the same tools, it's natural to want to emulate. You can use this to promote the tools you use with affiliate links. Or create your own tools to sell.
The opportunities are endless.
It's Easy to Build a Website Now
It's easier than ever to build your own website with your own personalized domain name.
Using platforms like WordPress and Squarespace means you can build a website in hours without having to learn a line of code.
It's genuinely super easy to build websites now. It is now a general misconception that building websites takes lots of money, time and skills.
With WordPress you have ready to go website templates you simply download and upload. You just then add the content.
When Do Artists Need a Website?
Now. There is never a wrong time to start creating your own website. In fact the first year of a website is generally the cheapest time to have a website, with hosting usually being heavily discounted in the first year.
Check out the latest Siteground plans for those discounted prices.
This is the time to really build your website and scale it to a point where it will at least pay for itself in its second year.
Finally
Websites don't usually have the same reach as social media, so for this reason it can feel like a waste of time to invest in a website.
Good content on social media is continually pushed to the large audiences it serves, in comparison, a website relies on organic traffic and social media itself.
But the other factors I have listed mean owning your own piece of land on the internet is hard to value. But it's a lot.
Start building your website with this article. I recommend using GoDaddy to get yourself a unique domain name and then get a huge discount on your first year of hosting with Siteground.
Artist / Photographer / Videographer