The Canon R1's predecessor, Canon EOS 1DX Mark III, is over a year old but Canon are relentlessly moving forward replacing their DSLR lineup to mirrorless. So what can we expect for the Canon R1 specifications, price and release date?
Canon R1 Specifications
These are the latest Canon R1 specifications reported from Canon Rumors. This will not be the Canon 1DX Mark III tech in a mirrorless body, but a significant upgrade. Canon Rumors calls this rumor 'CR2', which means the source is credible:
Approx: 85MP global shutter CMOS imaging sensor
Approx: 85MP at 20fps, 21MP at 40fps unlimited continued shooting
Full Sensor Large Quad Pixel Auto Focus
15.5 EV+ Dynamic Range
ISO 160-1638400
5-axis IBIS up to 9 stops
3.5" 9.33MP 1280nit 10-bit WCG RGB-OLED touch screen with 120Hz AE-AF
9.44MP 120Hz SuperSpeed AE-AF electronic viewfinder
Price $8,500USD
What About the New Canon EOS R3?
Canon have just announced the development of the new Canon EOS R3. The R3 looks like an R1, the little info we know makes it feel like an R1.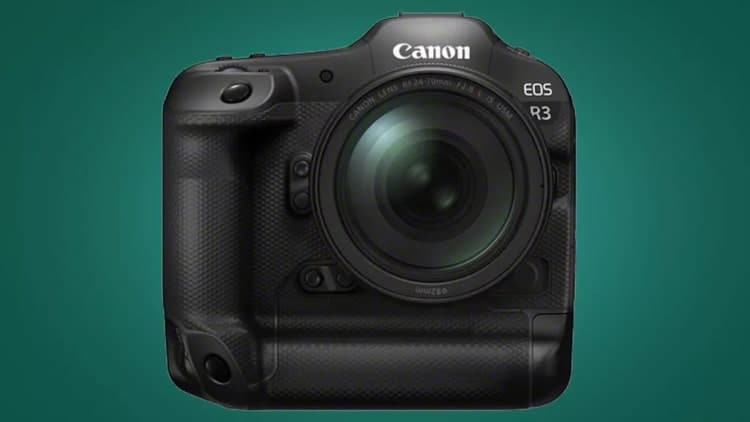 So is it the R1?
No it's not. The R3 has all the hallmarks of a 1 series body for the RF mount, fast shooting at 30FPS, the 1 series body with vertical controls. New innovative tech that always debuts with the flag ship Canon, Eye Controlled AF.
Like the Canon EOS 3 in the 1998, the R3 will allow you to select autofocus points by looking at where you want focus.
So what's the deal? I'm going to guess with the pandemic and rescheduling of the Olympics Canon's release schedule has been thrown off.
Canon and everyone else weren't sure if the Olympics would go ahead in 2021, which was already postponed a year from 2020.
So Canon didn't have a new release for this Olympics. Until now.
I think Canon had the R1 body designed, but just didn't have a camera complete that would live up to the 1 series name yet.
Which begs the question. The R3 looks amazing. So just how good the R1 will be?

Canon R1 Release Date
The 1 series from Canon is their flagship camera, and is primarily aimed at sports photographers for major sporting events.
But it's one event in particular that Canon strive to deliver a new 1 series before for prospective buyers, the Olympics. Canon regularly releases their new 1 series camera just before the Olympics, so in January 2020 Canon released the Canon EOS 1DX Mark III. Unfortunately due to Covid-19 the Olympics have been postponed till 2021.
So with 2021 around the corner it would be the best time to introduce the mirrorless 1 series just in time for the Olympics and also Euro 2020, to capitalize on the big tournaments which has been Canon's strategy with their 1 series release schedule.
The next best time to release the Canon R1 would then be either the World Cup 2022 or more likely the next Olympics, Paris 2024.
Expect a development notice in early 2021.
Canon R1 Price
We can take a very educated guess with the release prices of the Canon R1's predecessors, the 1DX2 and 1DX3. Respectively those retailed at US $5999 and US $6499.
With the Canon R1 being the next 1 series, but first mirrorless 1 series camera, I expect the premium the 1DX3 was priced at over the 1DX2 to be maintained. If the price is different it will be an upwards movement. So $6499 is the estimated price based on what we know.
However Canon Rumors believe to be at around the $8500 USD level which I hope for my wallet's sake is not true!
Quad Pixel Autofocus
Canon News recently reported some great information about a Canon patent pertaining to autofocus.
Quad pixel AF takes Dual Pixel II autofocus to new levels. We have already seen how the new Dual Pixel II AF has taken Canon's autofocus game to new levels. Canon is leading the game when it comes to autofocus and now they're about to step up again!
Canon News explain it here:
Right now with dual pixel AF (DPAF) sensors, you can focus reliably while the camera is in the horizontal position and your edge of contrast that you are locking on are vertical. If the edge is horizontal (or parallel to the camera orientation) then it has extreme difficulty in locking on. This is because all the pixels are arranged in one direction for dual pixel AF. What Canon needs is a quad pixel, where the pixel is split up, not once but twice, allowing for different phase different arrangements.

Canon News
This means less errors when it comes to locking on your focus. The ability for faster and more reliable autofocus makes absolute sense to include this in the R1 which will be a sports orientated camera first.
Global Shutter Sensor
Canon Watch have reported that one of their credible sources have supplied them with information about Canon developing a new image sensor, highlighting these possible Canon R1 specifications:
21MP full frame sensor (6.4um)
Global shutter
120dB dynamic range
120 fps
Sensor based on the enhanced technology from the 2/3 inch GS sensor shown at ISSC 2017
These sensor specifications seem very close to what we might expect from a Canon 1 series. So that would be a small bump in resolution of 0.9MP from 20.9MP to 21MP. For sports photographers that is more than enough. And to be fair that's more than enough for most photography printing needs, unless you're printing for a billboard.
Interestingly to see is the dynamic range, which at 120dB (when 1 stop (EV) = 6.02 dB) means 20 stops of dynamic range. This seems a huge leap considering the latest mirrorless sensor from Canon, the R5, is reported to have a max of 14 stops of dynamic range.
Canon already employs a global shutter in their top of the line Cine camera, the C700, so this is not new territory for Canon. And if they can include this feature, the video capabilities for the R1 will be significant.
What makes a global shutter sought after is that it resolves the issue of rolling shutter. Instead of having the jello effect when the camera is moved quickly from side to side, the image is perfectly stable.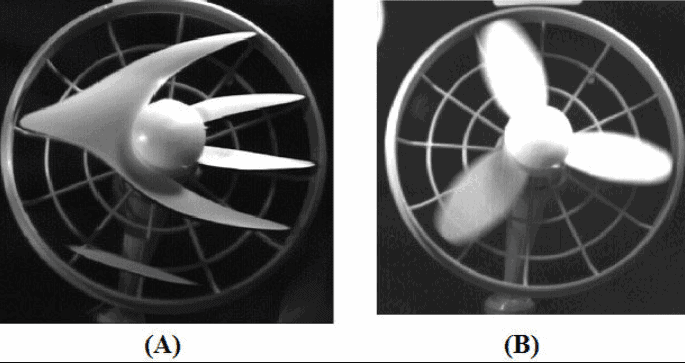 But there is, as always, a caveat that comes with using a global shutter. In the absence of stacked sensor fabrication tech, Canon uses front side illumination sensors, which has a loss of about 1 stop (EV) of dynamic range.
To combat this Canon employs alternate ways to compensate using multi-exposure techniques. More recently Canon have used this in the new Canon EOS C70.
Stacked sensors are the solution to the issue of lost EV, so it's interesting to see if this particular possible Canon R1 specification comes to fruition, or that we may still be a few sensor generations away from seeing them.
Canon's New Menu System
Canon is known for having a simple user friendly menu system, so the reports that Canon is developing an updated menu system is something I am curious to see.
Canon Rumors speculate that the new system could be implemented on the Canon EOS R1, which would make sense as the flagship camera.
But why develop a new system? If it isn't broke, why fix it? Well, as Canon introduce more and more features the current menu system may lack in areas. My hope is that instead of a overhaul we see them build on the old system so there is still some familiarity.
Canon Rumors also report that the current menu system would also be available in the settings as well, which is good to hear.
Will I Buy the Canon R1?
I was covering both the Canon EOS 1DX Mark III and Canon EOS R5 in their development and subsequent release in anticipation of purchasing either one to replace my Canon EOS 1DX Mark II.
I was very excited to get the R5, and when the reports of the video issues began to snowball I became quite wary to spend so much money for a camera with restricted video features.
So I didn't pull the trigger on either, with the R5 I still even have a deposit down for preorder, but I do not intend to follow through. My thoughts are to wait for a few more months for more real world usage data with regards to the overheating issues. And also for future price reductions.
As a hybrid shooter, the current R5 video issues are deeply disappointing, so I'm hoping with a few more firmware updates we may see a more usable camera.
By the time we see a significant price drop and any meaningful firmware updates, I'll probably also be able to consider the newly released Canon EOS R1. It's my hope that Canon gets the basics right and delivers a camera that works without the need for workarounds.
Whether my choice is the R1, R5 with update or R5 Mark II I'll have to wait and see.
Links
Don't forget to check out my YouTube and Instagram for more future content on the Canon EOS R1!
Artist / Photographer / Videographer