Canon delivered their big reveal of the most anticipated camera of 2020 in their ReImagine event on July 9th 2020, which I've just watched. Canon EOS R5 specifications have been revealed and they are so so good!
In this article I'll go over the specs, prices and what to expect from Canon's new mirrorless camera. To see the latest price, click the link below to check the R5 on Amazon:
Last update on 2023-09-24 / Affiliate links / Images from Amazon Product Advertising API
My Canon History
As a 10 year Canon user, I have owned quite a few Canon cameras and have had little incentive to move to another brand, until a few years back, when the Sony A7 Mark III almost tempted me from the Canon ecosystem.
I nearly relented, instead opting for the Canon EOS 1DX Mark II. The 1DX was an amazing camera, albeit too heavy, having most of the features I needed and already owning Canon glass.
But what I really wanted was a 5D body, and I've been waiting and waiting to jump to mirrorless, but the Canon EOS R and RP just didn't cut it. Now we are getting the Canon EOS R5 and I'm ready to jump!
Confirmed Canon EOS R Specs
These are the Canon EOS R5 specs confirmed by Canon at their ReImagine Launch on July 9th:
8K 12 Bit Raw Video
NEW Dual Pixel AF II (Deep learning AF with subject recognition)
5940 Selectable AF areas (Full frame coverage)
45MP Full Frame CMOS Sensor
20FPS Electronic Shutter
12FPS Mechanical Shutter
120FPS Uncropped 4K
5-Axis IBIS (8 Stops with Lens IS)
Dual Card Slots (SD UHS-II and CFExpress)
Scroll Wheel is back!
ISO up to 51,200
No Touch Bar
Image.Canon Service (auto transfer images from R5 and R6)
Weather sealed
New LP-E6H battery with 14% extra capacity (R5 is compatible with old LP-E6 too!)
These are extra Canon EOS R5 specs confirmed by CanonRumors.com and other Canon rumor sites:
8K @ 30fps

4K @ 60fps
Built-in 5GHz WiFi
Confirmed Canon EOS R5 Price (US and UK)
Canon US have yet to put their prices on their site, but these have been confirmed to be the launch prices:
Canon EOS R5 – $3899
Canon EOS R5 w/24-105mm f/4L IS USM – $4999
Canon EOS R6 $2499
Canon EOS R6 w/24-105mm IS STM – $2899
Canon EOS R6 w/24-105mm f/4L IS USM – $3599
Canon UK have been on the ball, and have quickly put up their pre-order prices for both R5 and R6 bodies:
Canon EOS R5 Mirrorless Camera Body – £4199.99
Canon EOS R6 with RF 24-105MM F4-7.1 IS STM Lens – £2849.99
Canon EOS R6 Mirrorless Camera Body – £2499.99
As you can see the prices for the two new mirrorless bodies have a huge price difference. And both are super capable cameras!
But this article is about the R5, and what I should point out is that the Canon EOS R5 is the replacement to Canon EOS 5D Mark IV, which itself is priced at £2799.99, was at launch priced at £3629.99 which represents a drop off around £1000.
So the R5 is, not taking inflation and other economic factors into account, is a increase of £570 price difference. Which is quite a bit, but in line with expectations.
Remember this iteration represents huge technological investment as it's an entirely new platform, mirrorless.
If the R5 follows the 5D4, expect a £1000 drop over its lifetime, to eventually be about £3199.99 when the replacement is due.
Canon EOS R5 Specifications Explained
The Canon EOS R5 specifications are monstrous, and will more than match the competition …until Sony release the Sony A7S4. I will update this as more Canon EOS R5 specs, prices, and other information becomes available.
8K Video
The recently announced Canon EOS 1DX Mark III has 4K Raw. This is Canon's flagship professional camera. Even the newly released Canon EOS C500 Mark II doesn't have 8K video! Will the Canon EOS R5 specifications really include 8K? Yes, they will!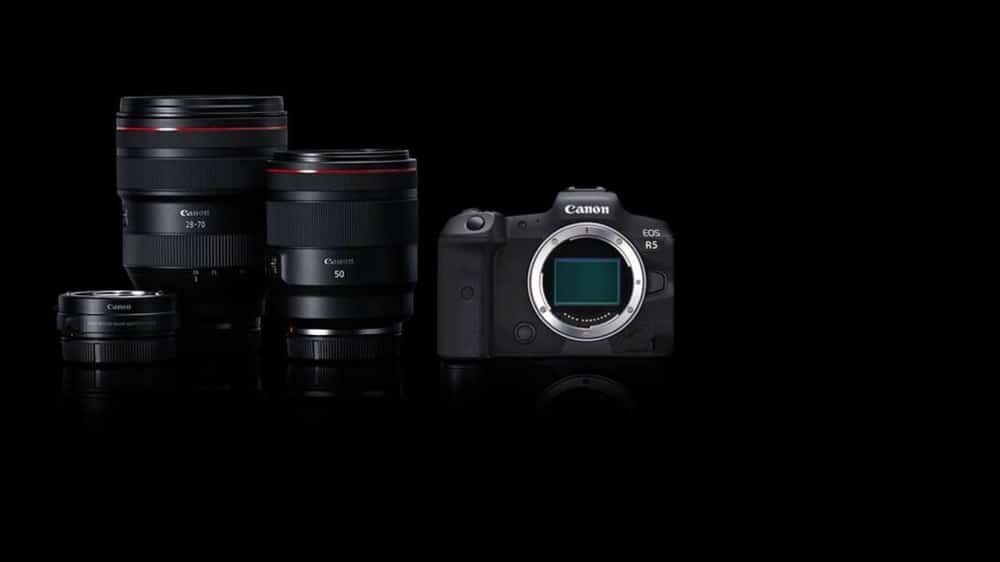 Considering the 1DX Mark III and C500 Mark II, do we really expect full sensor 8K (RAW or not) at 30/60FPS?
We know Canon are known for intentionally crippling the video specs on their cameras to protect their Cinema line. It could actually be 8K but missing functions like autofocus or audio recording, or have time limitations. The time limitations would be due to the heat generated recording at this size.
Canon have confirmed they are doing 8K 12 BIT Raw video. They are also saying it will not have some form of crop, like 2x, or 1.6x. Why?
Well we know it will be 45MP, and you need a minimum of 33MP to get 8K, so you need a higher resolution than 33MP to get cropped 8K.
We still have yet to know what RAW Canon using. My personal hope are whatever video features there are, that there has to be a better codec than the bloated Motion JPEG in the Canon EOS 1DX Mark II and Canon EOS 5D Mark IV.
IBIS
Finally! Finally IBIS has arrived to a Canon camera. It has been long overdue and a frustrating bone of contention whenever any Canon camera body was reviewed.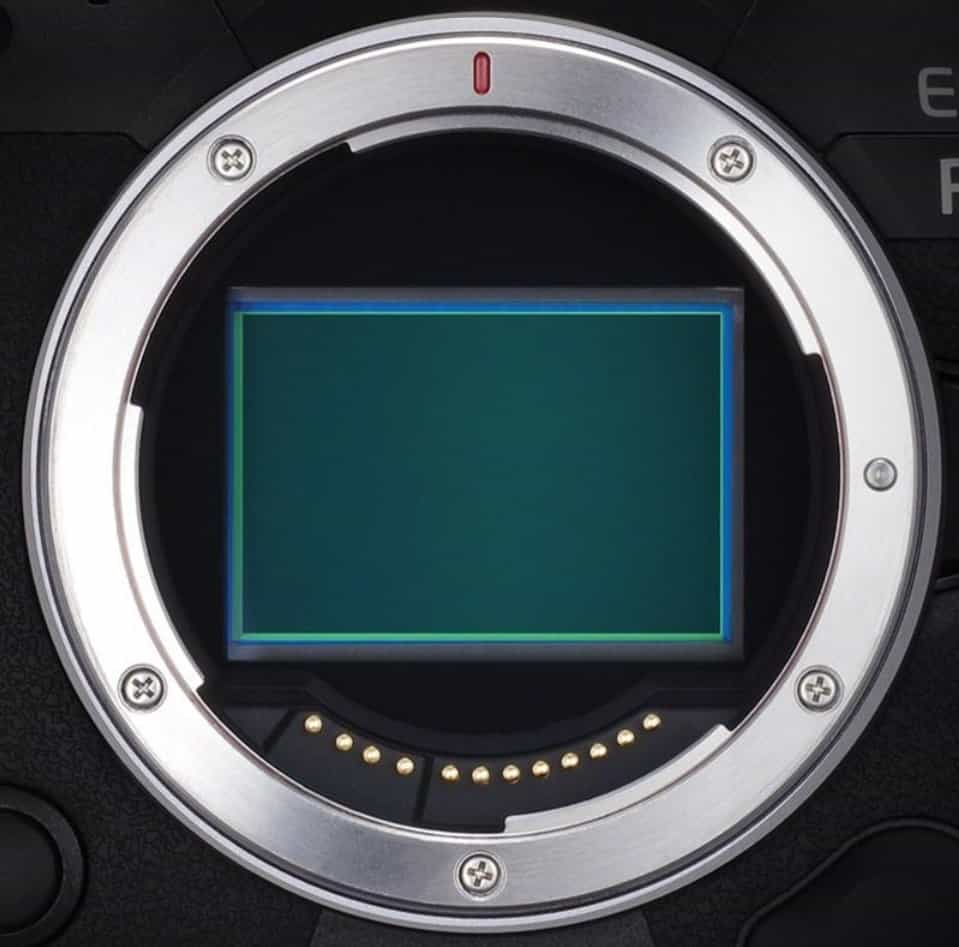 The lack of IBIS, possibly not for landscape users, but portrait and video etc. has been a feature that has possibly led to many former Canon users moving to other camera systems, most notably Sony.
CanonRumors believe there will be 5 stops of IBIS, but when combined with Canon RF lens that have IS, you will get a total of 7-8 stops.
For comparison the Sony A73 has 5.5 stops of IBIS.
Dual Card Slots
Canon has not confirmed which cards will be on the Canon EOS R5 in the live event. This could be one of the most important variables in the list of Canon EOS R5 specifications.
But we are certain it is the CFExpress and SD UHS-II card slots.
Like the Canon EOS 1DX Mark III, it would be good to be getting two CFExpress card slots. This would make sense for the 8K video, as the write speeds needed would need to match the requirements to record at this size. But doesn't seem the case.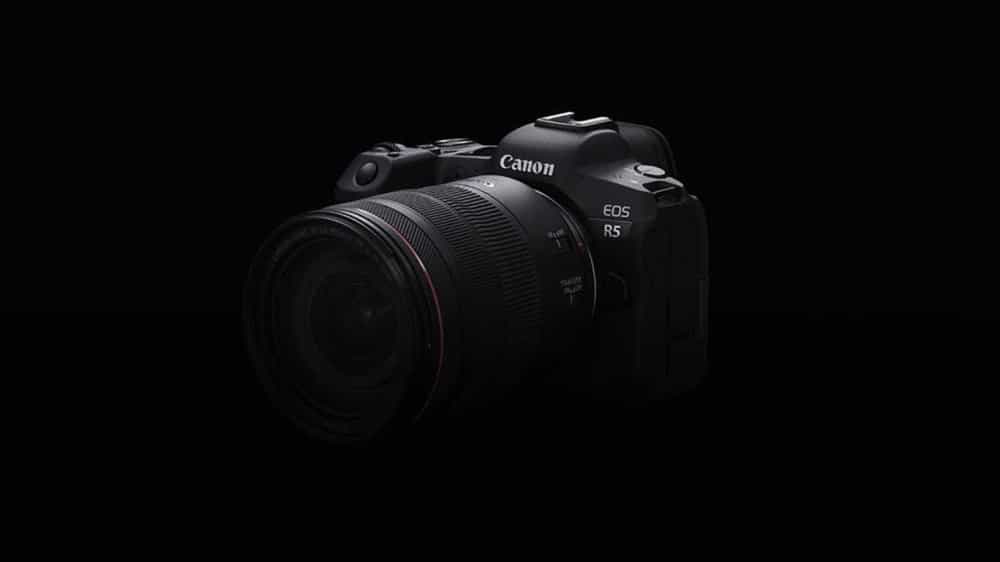 Like the Canon EOS 1DX Mark II we are getting two card slots for two different types of card.
One possible combination could have been for dual SD card slots. I really hope this is not the case. CFExpress cards are the future. They represent high read/write speeds necessary for 4K and 8K video recording.
Touch Bar
Canon has listened to its customers. The touch bar, while a novel idea, was just not adopted into many camera users' workflow.

The ability to customise it notwithstanding, was not enough, with there being limited functions to assign and the functions just not being important.

The space is much better used as a joystick, similar to previous 5D and 1D bodies. Whether we are getting the same joystick as the Canon 1DX Mark III is yet to be determined.
When Will the Canon EOS R5 be Available?
Canon have not specified at their ReImagine launch event, but it is believed both the R5 and R6 should be available by the end of July.
We should see the first Canon EOS R5 arrivals in July. So start saving!
Should you get the Canon EOS R5?
Yes! My first professional body was the Canon EOS 5D Mark II, almost ten years ago. This was a revolutionary body, that showed the world what a hybrid DSLR camera was capable of.
For the first time, camera users could film in 1080p video, which meant that professional video was available at a prosumer level.
To this day, the Canon EOS 5D Mark II is still used, it was a used a few years back as a stunt camera in one of my favorite films, Mad Max: Fury Road.
The Canon EOS R5 specifications now fully realised, will represent for me an almost similar step forward for Canon and their customers.
This is the camera Canon mirrorless users have been waiting for. Since its inception the RF lens mount has been producing lenses that are of such superior quality that the bodies on offer did not match.
An abundance of professional grade RF lens and three consumer grade mirrorless bodies. Obviously Canon were not in a position in 2018 to provide bodies that matched their standards for a mirrorless body.
It seems in 2020, that is no longer the case with the Canon EOS R6 also available, as the successor to the Canon EOS 6D.
Where this leaves the Canon EOS R and RP in the the future Canon camera lineup I do not know, some suggest the R and RP were simply introductory models to test the waters with the available technology at the time.
Where does this fit in the Canon Camera Lineup
As I said, I believe the Canon EOS R was a camera body that Canon introduced as a proof of concept. Possibly their hand was forced with Sony surging ahead in the mirrorless market.

The Canon EOS RP may represent a line to keep building on. If that is the case, this is my guess at the expected Canon mirrorless lineup once Canon has introduced their full lineup:

Canon EOS R1 (Flagship Sports, Replacing Canon EOS 1DX Mark III)
Canon EOS R5s (70MP High MP, replacing the Canon EOS 5DSr)
Canon EOS R5 (Replacing the Canon EOS 5D Mark IV )
Canon EOS R5a (Replacing the Canon EOS Ra)
Canon EOS R6 (Replacing the Canon 6D Mark II)
Canon EOS R? (Canon have said another budget model above the RP is coming)
Canon EOS RP Mark II
Canon EOS Rc (APC mirrorless model, Canon have said is coming)
Final Thoughts on the Canon EOS R5 Specifications
This is the one I have been waiting for. I was very tempted when they dropped the price of the Canon EOS R, but I knew this model was on the horizon.
I thought it was going to be the high megapixel camera we have heard a lot about in the rumor mill. Fortunately it's not. This is it, the mirrorless 5D.
Be sure to keep apprised of this article, I will be posting lots of content on the Canon EOS R5 specs, price and availability. So anything you want to know, please leave in the comments!
Links
Also, don't forget to check out Canon EOS R5 videos on my YouTube and Instagram!

Check out my articles for photography techniques for more Canon EOS R5 techniques when it's available.
Artist / Photographer / Videographer