We are an Affiliate!
We hope you love the products we recommend! As an Amazon Associate and affiliate of other programs we earn from qualifying purchases, and we may collect a share of sales or other compensation from the links on this page. Thank you if you use our links, we really appreciate it!
Update 7 January 2020
Canon has now announced the Canon EOS 1DX Mark III price and specs to the world.
We can now confirm the actual specs and what you should expect to be shooting with:
New 20.1 Megapixel Full-frame CMOS Sensor combined with newly designed High Detail Low-Pass Filter
New DIGIC X Image Processor with an ISO range of 100-102400; Expandable to 50-819200
New 191-point optical viewfinder AF system capable of tracking the subject's head, and face using Deep Learning Technology
New Smart Controller built into the AF-On button for fast control of the AF Point selection
Dual Pixel CMOS AF for fast and accurate autofocus in Live View covering 90%x100% of the image area at an EV of -6 ~ 18
The lightning-fast camera features the ability to shoot up to 16 frames-per-second in optical viewfinder shooting and up to 20 fps while in Live View shooting with mechanical or silent shutter
Maximum buffer in continuous shooting (RAW+JPEG) of 1000 images or more with dual CFexpress card slots
12-bit 5.5K RAW video internal recording and oversampling 4K 60p video recording using the full width of the sensor in Canon Log with 10-bit 4:2:2
Now we have the Canon EOS 1DX Mark III price and specs what we have yet to confirm is if it will be delivered in February. We are looking at similar prices to the Canon 1DX Mark II launch price of £6499 GPB and $6499 USD
Canon 1DX Mark III Price and Specs Rumors
Reliable rumor and information website Canon Rumors first broke the new of Canon doing initial testing of the Canon EOS-1DX mark III out in the field.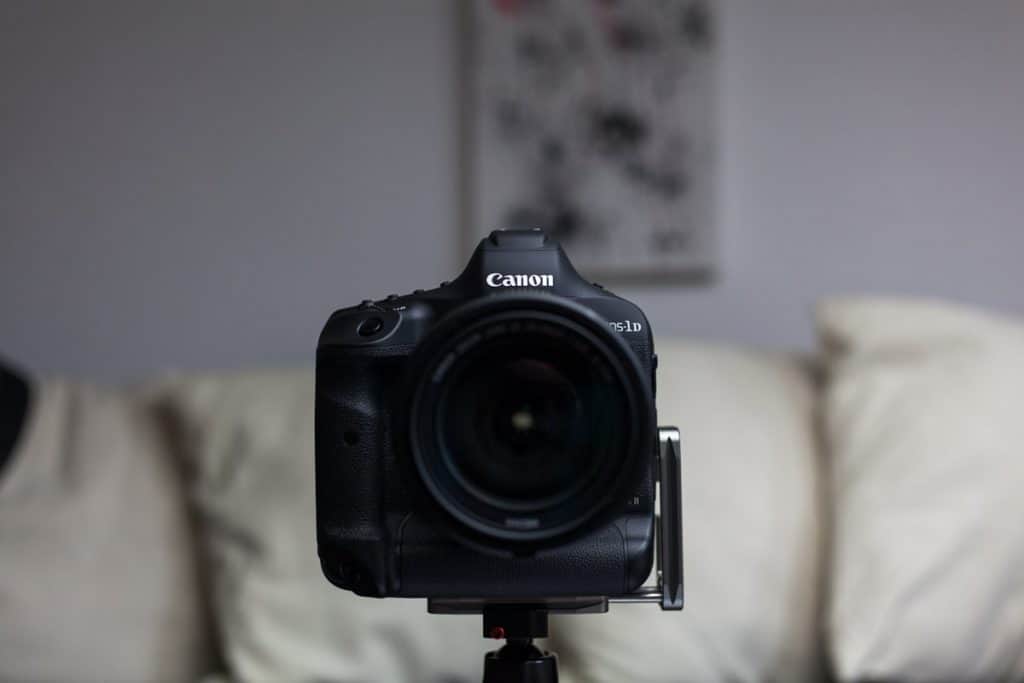 Canon had chosen a select few photographers and engineers to run the new pro body in the field.
Is the Canon Mark III Mirrorless?
Canon have said that a new pro mirrorless body will be released next. All the rumors so far suggest that the next pro mirrorless will be a high megapixel body, possibly in the same vein as the Canon EOS-5DSR.

So this is not the Canon EOS-1DX mark III. The 1D line is usually a lower megapixel count.

This means the 1D line will remain in the DSLR segment for the foreseeable future.

With Canon's big push in 2019 to catch up to Sony in the mirrorless market, this move to continue the 1D line in the DSLR segment shows Canon's strategy.

The DSLR and EF market still has life in it. Its days may be numbered but Canon understands it will take a long time to phase out EF, and for RF to take over; and that they need to keep supporting it.

1D owners will probably be the last to convert. Your new and semi pro shooters will be able to swap to mirrorless easily due to not being tied down with heavy investment in the EF mount.

A Canon EOS-1DR will probably be the replacement for the Canon EOS-1DX mark III, if the shift to mirrorless continues.
Canon EOS 1DX Mark III Price and Specifications
Little has been said about what the specs are but we can make some educated guesses.

We can expect a bump in megapixels, possible 24-28MP. The current 1DX mark II is 20.2MP.

We should possibly expect Digic 8 processor, Intervalometer, Eye AF; all of which are available in newer Canon bodies further down their production line.

What we hope to see is much more exciting, although whether Canon implement them is another thing:

Better video codec for smaller file sizes
C-log
Internal Wifi
Vari angle tilt screen
Focus peaking
2x CFast slots
Uncropped 4K HDMI output (4:2:2 10 bit)
CR3
USB-C
Fully functioning touch screen
120p in 4k
240fps 1080p
Price under $6K
Canon 1DX Mark III Price and Specs Announced
The 1D line is on a 4 year refresh schedule, and Canon seem to be sticking to it. Canon specifically target a release date before the Olympics.

The Canon 1DX mark II was announced in February 2016 before the summer Olympics in Rio. It's predecessor, the 1DX mark I was released in 2012.

So we are expecting the Canon EOS 1DX mark III price and specs to be announced in CP+ February 2020; to be released maybe a few weeks to a month straight after.
The next year or so looks to be very exciting for Canon!
Links
Check out my thoughts on whether you should buy the Canon 1DX Mark III or not in this article and more Canon reviews here.
The Canon 1DX mark II is still an epic camera, and still does incredible work. If you are keen to purchase it check it out on my Amazon affiliate link, where a small commission goes towards the running of this site, at no extra cost to you.
Artist / Photographer / Videographer