Hi! I'm Justin and I created this website to provide all Artists from Photographers, Videographers and Digital Content Creators a dedicated resource for creating and growing your business, as well as improving your knowledge and skills.
I've been an artist all my life and a photo and video creator since my parents bought my first camera as a teenager. As a young creator I used Polaroid, Kodak and Olympus film cameras; I even had possibly the first vlogging camera, the Sharp VL-NZ100U, which is now really showing my age!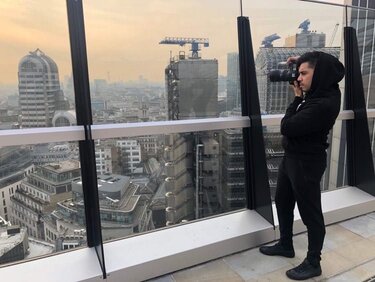 My first professional camera was the Canon EOS 5D Mark II which I still use to this day, albeit not as much professionally. It's still in great working condition! It was this camera that would start my career.
My professional career began when I was first asked by a good friend of mine to help him photograph an engagement party; we formed such a great team on our first job together, we decided to team up and got our first wedding a few weeks later.
We still team up every now and then to help each other with our own projects.
For over 10 years I've been working as a photographer for weddings, real estate and small businesses. In that time I have accumulated a wealth of knowledge that I feel can benefit others by sharing, consulting, offering opinions and recommendations.
What you will find here are in-depth articles on how to create your creative business and brand, the latest gear I use, and reviews; as well as free resources like LUTS, presets, templates and much much more.
If you want to keep up to date, sign up to my email list. As an extra incentive to sign up there will be resources and products exclusive to subscribers as well as discounts for pay-for products in the store.