We are an Affiliate!
We hope you love the products we recommend! As an Amazon Associate and affiliate of other programs we earn from qualifying purchases, and we may collect a share of sales or other compensation from the links on this page. Thank you if you use our links, we really appreciate it!
When you're out and about shooting photos, every now and then you may get in a pickle or just need some help. So it's best to be prepared in advance. And having a few useful photography apps in your arsenal will help.
You need to know if you need an umbrella or shades? Do you know where you need to be to capture the light? Is it even the right time of the year to capture what you're looking for in the sky?

Planning your shoot, having a good idea of what to expect is the sign of a prepared Photographer.

Fortunately a handy resource is usually always at hand in the shape of your smartphone.

There are quite a few really useful apps that you wouldn't know could help you in a pinch or save from making an epic cock up.

Here's three useful photography apps (and a bonus film making app) on my current phone that you might be interested in:
1. PhotoPills
Price £9.99
Of all the useful photography apps, PhotoPills is the photography app that does it all. It's essentially a collection of tools that you can use to plan your shoot. And can be essential to creating the best possibly conditions for your photo shoot.
Features
Planner – This is the main feature. Put a pin on the map for the location of your next shoot and PhotoPills will show you all the data you need to plan your shoot.
Sun – This feature shows you the time of Sunrise and Sunset, Golden hour, Moonrise, Blue hour, Nautical/Astronomical Twilight and Night time for that day.

Moon – this feature is similar the Sun feature. But you can see how is rises in relation to the sun. As well as this there's the Moon phases.

Exposure Calculator – This feature lets you input your test values and will output the exposure settings you need to shoot your exposure.

Night Augmented Reality – This feature shows you where the milky way is in correlation to your current position.

Star Trails – This feature shows you how long you need to shoot for to create different lengths of star trails.

2. Accuweather
Price: Free
Accuweather is probably one of the most popular weather apps to replace your stock weather app.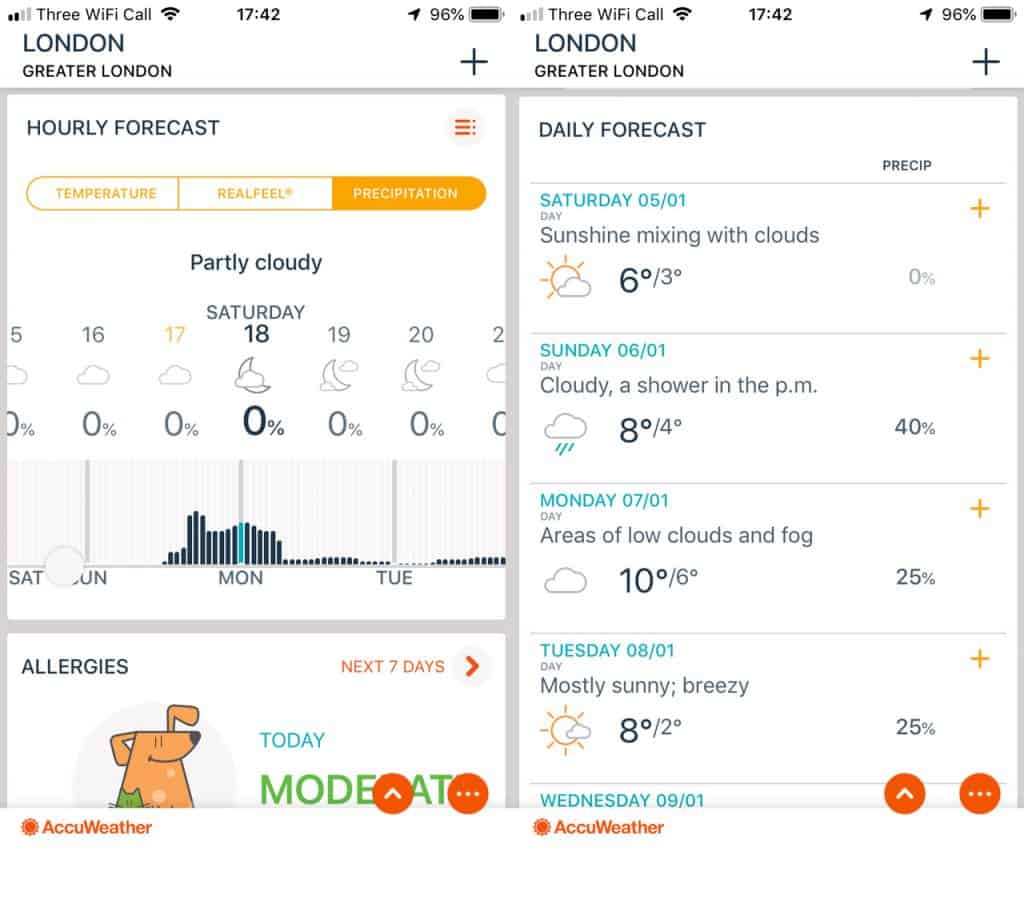 I would actually have two weather apps. 1Weather is a good alternative. However I've used Accuweather the longest, so I will recommend it first.
Features
Providing a fifteen day weather forecast, you can attempt to plan your photoshoots well in advance.

However I have yet to find a weather app that can consistently predict that far ahead.
3. Clear Outside
Price: Free
I use this app in conjunction with a good weather app like Accuweather. Clear Outside compliments Accuweather well for Landscape, Astronomy and general outdoors photography.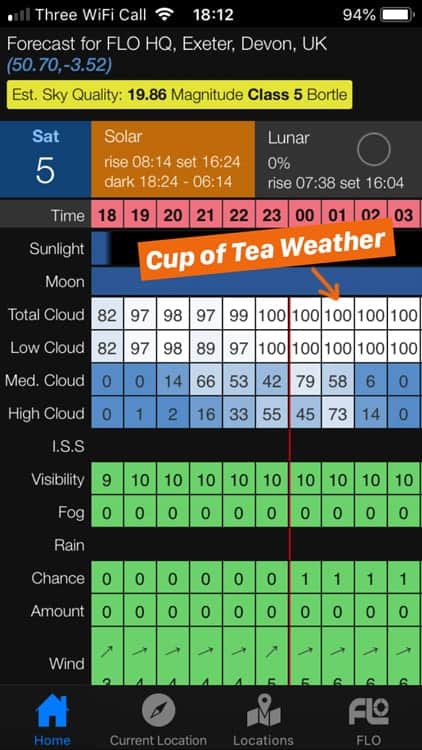 Where Clear Outside comes into form is quite accurately giving you data most weather apps eschew.
Features
Providing an hourly forecast, you also get data for cloud cover. Showing Green for clear skies. Orange is good Stargazing and Red means stay inside and brew yourself a cup of tea.

But Clear Skies goes into more detail, displaying in percentages the total, cloud, low cloud, medium cloud, high cloud cover. If you want to chase the best skies for time lapse, this is the app.

You also get the fog and rain predictions as standard.
Filmic Pro
Price: £9
If you have a smartphone with a decent camera (LINK GALAXY S10), and you're making videos, then you have a viable backup camera should your A and B camera fail you.

But why use your default smartphone app when there is a much more powerful alternative?
Filmic Pro is the best video app in the App Store. And has helped me out on a few occasions.

Filmic Pro has quite a few good features that you need if you're capturing video.

Features
Focus Peaking
Filmic Pro can display in focus areas in green. I don't even get this option in my Canon 1DX 2.

Audio Metering
Filmic Pro has a live audio meter in the center tool bar. You can now check your levels. Pair this with a Rode Mic Go and you've got a semi professsional audio setup.

Set Focus
A technique applied by the pros is to rack focus. Filmic Pro let's you set focus points so you can pull focus between the two points.
Final Thoughts
So are there any useful photography apps you couldn't live without? Let me know in the comments below. For more photography techniques check them out here
Don't forget to check out my YouTube, Instagram and gear!
Artist / Photographer / Videographer